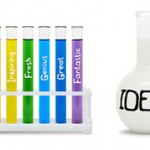 Is your pricing strategy working? Are you using the right incentives for customers and others? There are many ways to make your business more profitable by changing how you think about what you sell and how you price to attract and retain the best clients, employees, and allies/referral sources.
Part of the Profit-Mover Program from the Business Success Center. We open doors to your business success!
Your Takeway: Spend part of your lunch time with us to explore your options and re-think your current pricing and incentive process. Be prepared to introduce yourself and add your thoughts.
Presenter: Jan Triplett, CEO, Business Success Center
Please RSVP for this event at: https://www.eventbrite.com/e/boss-talks-choosing-the-right-pricing-strategy-incentives-tickets-30855968031

Here's how to join our webinar:
BOSS-Talks Business Tools Webinar: Pricing & Incentives
Tue, Feb 7, 2017 12:00 PM – 12:30 PM CST
Please join my webinar from your computer, tablet or smartphone.
https://global.gotomeeting.com/join/715344781
You can also dial in using your phone.
United States +1 (872) 240-3311
Access Code: 715-344-781
---
BOSS-Talks Business Tools Lunch and Learn meets online every 1st Tuesday of the month at Noon Central Time. The next BOSS-Talks Business Tools is "Why Networking Extroverts Need Introverts" March 7 at Noon online. You can RSVP  for this event at https://www.eventbrite.com/e/boss-talks-why-networking-extroverts-need-introverts-tickets-30863928842