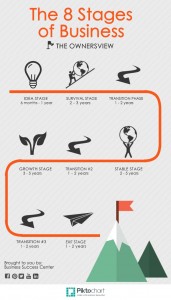 For over thirty years, the Business Success Center (BSC) worked with owners of independently owned and operated businesses at all stages of development in the US and abroad.
We have provided:
Inspiration
Advocacy
Mentoring
Strategy and Implementation (process and system improvement)
Partnerships
Connections
C- Level Owner/Partner Executive Training
We have worked with owners of all ages, with product and service companies of all kinds, and with all kinds of customers. These have included:
Totally virtual online businesses, bricks and mortar stores to online and retail;
Business-to business,  business-to-consumer and business-to- government or nonprofit;
HUB (Historically Under Utilized), Veteran-owned and owners with disabilities;
Manufacturers, distributorships and franchises;
Local customer base to international customer base;
Extremely high tech businesses with only six potential customers worldwide to no tech commodity businesses.
CEO Jan Triplett talks about Business Success Center's industry expertise
There is almost no industry segment that we have not worked in — from accounting firms to private zoos. Really! We have special expertise with food, personnel services, consulting and tech businesses (engineering, software, and inventions).
We have helped family-owned and operated and other kinds partner businesses that require special sensitivity. Out of our experiences, we developed a program we called "Working Together Without Killing Each Other" which has done what it promised and created several million dollar firms.
We have also worked with our partners to assist clients to compete successfully for SBIR (Small Business Innovation & Research) grants that are available from most federal government agencies.
We are part of a unique program to work with people with disabilities but who want to be self sustaining. In Texas, this is usually funded by DARS, a Texas state agency.
No matter the status of your business, we can take you to the top. To make it, you have to have good products or services, great customers, and must be willing to create, implement, monitor, and manage the infrastructure and systems to make it consistent and profitable and have the desire to get there. We will provide the business management solutions and then we'll build one for you.
If you're ready, set a free initial meeting with Dr. Jan Triplett or Daniel Diener to talk about the true potential of your business and how to create the business model and systems you need to make it a reality. Read about what we can do for you.