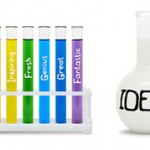 Networking is different for introverts and extroverts but they need each other to be more succesful. Each looks at goals differently and each adds value to completion of goals. Join this discussion to learn how to extend your own mutually beneficial network and work together. Gives you time to get ready for some upcoming events you might want to attend.
Who should attend: both extroverts and introverts!
Your Takeway: Spend part of your lunch time with us to explore your options and re-think your current networking process. Be prepared to introduce yourself and add your thoughts.
Presenter: Jan Triplett, CEO, Business Success Center & BOSS-Talks Host
Part of the Profit-Mover Program from the Business Success Center
Please RSVP for this event at: https://www.eventbrite.com/e/boss-talks-why-networking-extroverts-need-introverts-tickets-30863928842
Here's how to join our webinar:
BOSS-Talks Why Networking Extroverts Need Introverts
Tue, Mar 7, 2017 12:00 PM – 12:30 PM CST
Please join my meeting from your computer, tablet or smartphone.
https://global.gotomeeting.com/join/373992125
You can also dial in using your phone.
United States +1 (571) 317-3112
Access Code: 373-992-125
First GoToMeeting? Try a test session: http://help.citrix.com/getready
Part of the Profit-Mover Program from the Business Success Center. We open doors to your business success!
---
BOSS-Talks Business Tools Lunch and Learn meets online every 1st Tuesday of the month at Noon Central Time. The next BOSS-Talks Business Tools is ""Working Together without Killing Each Other" April 4 at Noon online. You can RSVP for this event at https://www.eventbrite.com/e/boss-talks-working-together-without-killing-each-other-tickets-31233675765