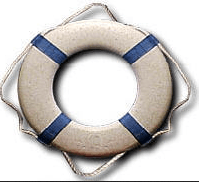 Lack of confidence robs us all of possibilities and a better future.
If you are feeling the sales pinch, maybe it is because you are not demonstrating your own confidence to others.
And, confidence comes first. Without confidence, there is no sale — whether it is healthcare reform, a home, car, job or whatever you have to sell.
I can  guarantee you, as a business owner who has been through 6 downturns, what goes down comes up (and vice versa).
There are plenty of books about why people buy. Some of my favorites are in the list on this blog.
But confidence is really "Job #1". Why do you think the issue of consumer confidence is one of the top economic indicators?
What is The Conference Board saying right now? They see  a mixed bag.
This is the organization that disseminates information and analysis, makes economics-based forecasts and assesses trends including the Consumer Confidence Index©, Consumer Confidence Survey®, and Employment Trends Index (ETI)™.
Their Consumer Confidence Survey®, which is based on a representative sample of 5,000 U.S. households, showed a slight increase in August over July. (Read August 25, 2009 press release)
But according to their Employment Trends Index (ETI)™ September 8, 2009, press release, the  index now stands at 88.1 and is down 18.5 percent from a year ago.
"The flatness of the Employment Trends Index in recent months suggests that we won't see job growth until the end of the year," said Gad Levanon, Senior Economist at The Conference Board. "The fact that the index cannot get off the ground is another sign of a weak recovery, perhaps a jobless one." (Read September 8, 2009 press release)
What can you do?
It is not enough to try to inspire confidence in your business and products or services, if you do not have confidence in others. Who have you recommended or referred people to lately? No one? That says something.
When you are not talking about your business and what you offer, do not make small talk about how "bad" it is. No fooling it is bad. Be constructive instead. What can you share that gives hope? That says something, too – about you and about possibilities.
What is your good news?
Mine is that my good friend is going to stop job hunting and start the business she always wanted to. She will be telling the story of some remarkable women and in the process setting the record straight while making us all feel better and healthier. I can't wait.
Go, Toni!