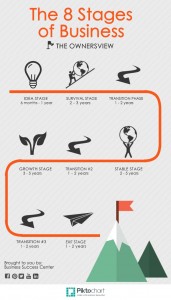 For over thirty years, the Business Success Center (BSC) has worked with owners of independently owned and operated businesses at all stages of development in the US and abroad.
We have provided:
Inspiration
Advocacy
Mentoring
Strategy and Implementation (process and system improvement)
Partnerships and Alliance Building
Expert Connections
C- Level Owner/Partner Executive Development
We have worked with owners of all ages, with product and service companies of all kinds, and with all kinds of customers from A to Z, from accounting firms to private zoos and everything legal in between. Really! We have special expertise with food, legal services, consulting and tech businesses (engineering, software, and inventions). We have advised plenty of partnerships and helped keep family-business owners from "killing each other". We also have done specialized work with government SBIR grants and contracts and owners with disabilities applying for self-employment grants from Vocational Rehabilitation programs.
CEO Jan Triplett talks about Business Success Center's industry expertise with venture capitalist and entrepreneur Laura Kilcrease.

If you're ready, set a business review  with Dr. Jan Triplett or Daniel Diener to talk about the true potential of your business and how to create the business model and systems you need to make it a reality.