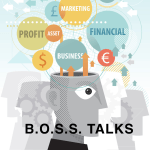 BOSS-Talks Successful Entrepreneur lets you hear the story of inspiring business founders. Ed Lette, founder and President of The Business Bank of Texas, has a midas touch when in comes to making money and then making it available to others.
Another growth program from the Business Success Center that takes businesses to the top.
Join us online for this interesting discussion.
1.  Please join my meeting, Mar 23, 2015 at 12:00 PM CDT.
https://global.gotomeeting.com/join/209002309
2.  Use your microphone and speakers (VoIP) – a headset is recommended. Or, call in using your telephone.
Dial +1 (571) 317-3122
Access Code: 209-002-309
Audio PIN: Shown after joining the meeting
Meeting ID: 209-002-309