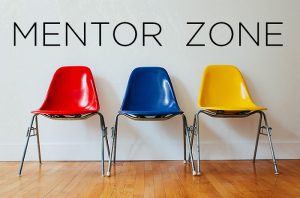 Mentor Zone Team Approach to Mentoring for Existing Businesses & Pre-Starts/Pre-revenue Businesses
Application deadline for mentoring at the Business Success Center is the 10th of the month. Online application is located at http://bit.ly/MentoringQuestionnaire. Sign up times will be provided after you are accepted.

Meet for free for 30 minutes with either the whole team or one of the 2-3 person Profit Mover™ mentoring teams. The goal is to help you get answers in order to grow your business and revenue and possibly find investors. (See also BSC's Profit Mover Profit & Efficiency Accelerator Program.)
Some participants may be offered an opportunity to work directly with the whole Profit Mover™ Advance Team™.  They intervene to work on the business with the owner and it may result in a video production of the journey if appropriate. Fee for clients accepted by the Profit Mover Advance Team™ .
2017 Revenue Growth (Existing Businesses ONLY) all events are free
3rd Friday, 10-Noon at the Business Success Center or online call in
Jan. 20 • March 17 • April 14* •  June 16 • August 18 • Oct. 20
For specific kinds of existing businesses with some sales (Consumer 0r Business-to Business Products or Services)
• Service Businesses (Jan)
• Light Manufacturing & Tech (March)
• Consumer Product (April)
• Food & Hospitality (June)
• Arts & Entertainment (Aug)
• All (Oct)
2017 Launch Success (for Pre-starts and Pre-revenue businesses) all events are free
3rd Friday, 10-Noon at the Business Success Center or online call in
Feb 17 • July 21 • Sept 15 • Nov. 10
Focus on specific kinds of pre-start and pre-revenue businesses with few if any sales (Consumer 0r Business-to Business Products or Services)
• Light Manufacturing & Tech (Feb)
• All  (July)
• Arts & Entertainment (Sept)
• All (Nov)
2017 Mentor Zone on the Road (seminar plus individual mentoring afterwards for pre-start, startup, and established businesses) all events are free unless there is a charge by our host
• Tech Shop Austin-Round Rock (seminar plus mentoring) 6-9pm on Jan. 10, April 18, Aug. 8, and Oct. 10
• Greater San Marcos Partnership (seminar plus mentoring at San Marcos) Noon-3 on Feb. 3
• PeopleFund, 9-11 on March 14 Austin and 1-3pm on May 5 Innovation Week Houston
• Small Business Festival (Austin), Amplify Credit Union on May 2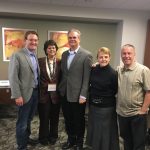 Profit Mover™ 2017 Team Members:
• Jan Triplett & Daniel Diener, Business Success Center & PMT leaders
• Bill Combes, No Time for Social
• Andrew Eisenberg, Michael Best Attorneys
• Francoise Luca/Sam Thacker, Business Finance Solutions
• Steve Pearson, Pearson Strategy Group
Areas covered by each 2-3 person expert team:
1. IP, Contracts, Legal Issues & Compliance
2. Finance/tax
3. Sales, Marketing, Social Media
4. Funding
5. Management & Admin
6. Tech
All team members may not be present at each event but all areas are covered at all times by other members. Mentees may be referred to team members who are not able to attend. Below are some pictures from our seminars and mentoring provided throughout Central Texas.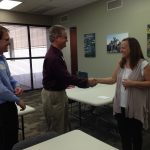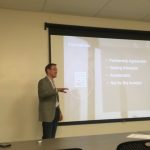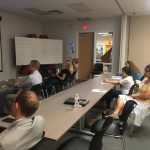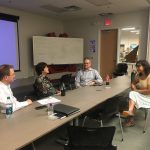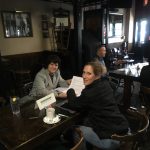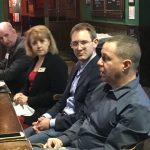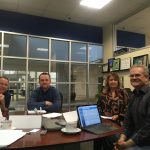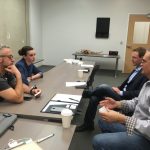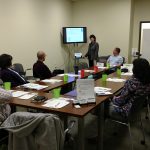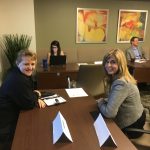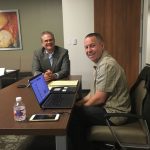 ---
Meet some of our graduates of our 1st Looks Program and check out our Pinterest page for more photos.

---
FAQs on our mentor experts

All mentors are active, experienced business leaders with special areas of expertise and a wide range of experience.
Some are investors.
All of us are volunteers who give our time to help others.
Mentors may charge for additional help after the program.
Check Out Other Events on Our Calendar
Check out the Business Success Center's other business growth events on our calendar, in the sidebar or at bit.ly/BSCevents. "BOSS-Talks" and "Inspiring Entrepreneurs" are free. So are many others. We also recommend events of other groups that are appropriate for growing business owners.