Profit Mover™ Advisory Team Approach to Growth for Existing Businesses & Pre-Starts/Pre-revenue Businesses
(Download the pdf on the Profit Mover™ Advisory Team)
Application deadline for mentoring at the Business Success Center is the 10th of the month. Online application is located at http://bit.ly/MentoringQuestionnaire. Sign up times will be provided after you are accepted.

Meet with the Profit Mover Advisory Team™, management experts in all six areas of business. The goal is to help you get answers and direction to grow your business and revenue and possibly find investors. (See also BSC's Profit Mover Profit & Efficiency Accelerator Program.)
Some participants may be offered an opportunity to work longer term with the whole Profit Mover Advisory Team™.  The team will provide regular advisory sessions and team members may also work on the business with the owner to get things done (e.g., financial projections, business modelling, alliance building, hiring, pricing, sales strategy, social media program, funding, legal & intellectual property protection. The team may decide to become investors or a fee may be required.
2017 3rd Friday, 10-Noon at the Business Success Center or online call in
Last one this year Oct. 20 — Free
For all businesses
2017 Mentor Zone on the Road (seminar plus individual mentoring afterwards for pre-start, startup, and established businesses) all events are free unless there is a charge by our host
• PeopleFund,  Sept. 20 1PM "Finding & Funding a Food Business" for Innovation Week Austin
• Tech Shop Austin-Round Rock ("Pricing for Serious Makers" seminar plus advisory session) 6-9pm on  Oct. 10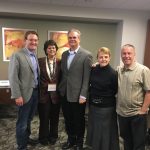 Profit Mover™ 2017 Team Members:
• Jan Triplett & Daniel Diener, Business Success Center & PMAT leaders
• Patricia Bauer-Slate, Patricia's Lunch Box
• Bill Combes, No Time for Social
• Andrew Eisenberg, Michael Best Attorneys
• Francoise Luca/Sam Thacker, Business Finance Solutions
• Steve Pearson, Pearson Strategy Group
Areas covered :
1. Business Model, Alliance Building, & Pricing
2. Contracts, Legal Issues & Compliance
3. Finance/tax
4. Sales, Marketing, Social Media
5. Funding
6. Management & Admin (Books and Records HR Compliance)
Below are some pictures from our seminars and advisory sessions provided throughout Central Texas.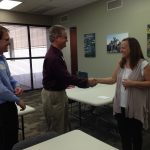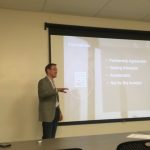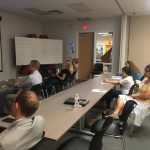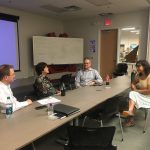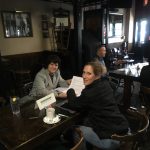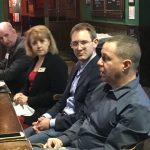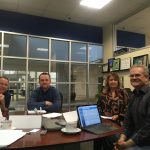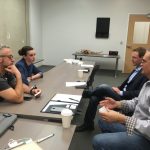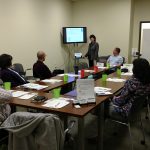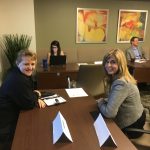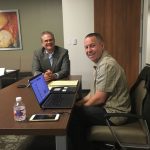 ---
Meet some of our graduates of our 1st Looks Mentoring Program and check out our Pinterest page for more photos.

---
FAQs on our business experts

All advisors are active, experienced business leaders with special areas of expertise and a wide range of experience.
Some are investors.
All of us also give our time to help others.
Check Out Other Events on Our Calendar
Check out the Business Success Center's other business growth events on our calendar, in the sidebar or at bit.ly/BSCevents. "BOSS-Talks" and "Inspiring Entrepreneurs" are free. So are many others. We also recommend events of other groups that are appropriate for growing business owners.