The Business Success Center (BSC) provides business management infrastructure to owners of growing and under-achieving businesses.
We are not your typical business consultant however. We pride ourselves on our creative inter-related approach that brings together a well thought out and proven total solution. We call it the "Owners View",  the owner-investor's perspective that is  aware of everything happening around them and always thinking, planning, and acting from the 40,000 foot view above the day to day issues of running a business. This requires understanding business history, recognizing trends, and having good business survival skills for ourselves and our clients. It also means combining these with systematic practical approaches to business that take into consideration the social, political, economic, technical, and personal challenges every owner faces.
We are able to help owners get to the top because of our extensive experience working with both product and service businesses from almost every industry. From A-Z, accounting firms to zoos, high tech to no tech, we know how to get and keep a business on course for success and to avoid or overcome obstacles. In many cases, we have personal experience with what our clients go through as they start, run, grow, and transfer their business.
Here are some of the highlights of our business history and company culture.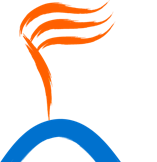 Business Advocacy
Addressed Texas legislative committees and federal Small Business Administration agency on small business issues
Provided research to media and legislature on small business status and issues
Gave keynote and business training programs for local, state, national, and international trade organizations and government agencies
Became Member of Central Texas Association of Guaranteed Government Lenders in 2000
Became Member of the Business Leaders Network, Governor and President's Committee on People with Disabilities in 1998
Became an Austin Certified Green Business in 2008
Led two international trade missions (Japan & Ecuador)
Hosted trade mission delegates from over 100 countries to provide international networking events opportunities for our clients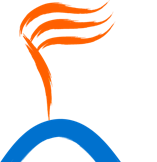 Infrastructure
Became guest bloggers for Business Bank of Texas in 2010 and allbusiness.com in 2012 and Austin Business Journal "Ask the Experts" in 2011
Created a Business Growth Matrix™ to guide owners and financial, sales and HR tools that maintain the focus on profitability
Created and taught the Street MBA program and award-winning City Management Academy for Austin Community College
Served on a previous Texas governor's Economic Development Board and Small Business Council; were presenters on a previous Lt. Governor's panel on access to capital; worked with the Capital Access Forum, SCOR (Small Corporate Offering Registration), ATI (Austin Technology Incubator), Texas Capital Network, and Texas Entrepreneur Networks
Created the Owners MBA program that has helped hundreds of business owners start, run, and grow successful companies
Certified Technical Advisors for National Community Reinvestment Corporation since 2000
Created Ownership Success Traits Index™ to identify the personal potential for success
Created the Business Growth Assessment™ to accurately determine the stage of any business and what uncompleted tasks were keeping the business from growing to the next level
Led clients to success through six downturns
Bought and grew the Entrepreneur's Association into Texas' largest private business development program
Created Mentor Zone LinkedIn group and Share the Wisdom™ for young entrepreneurs in 2014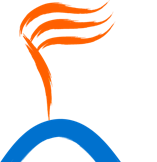 Inspiration
Created online Meetup groups and monthly webinars to inspire and mentor owners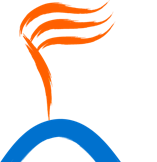 Partnering
Created the BSC Hatchery, a business accelerator and incubator
Organized and ran strategic alliances with NASDAQ, Austin Technology Incubator, Greater Austin Chamber of Commerce and many others.